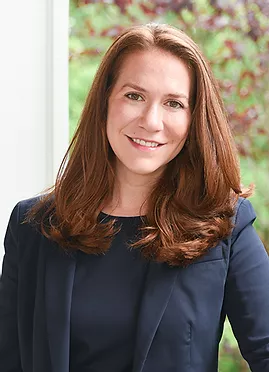 Rebecca, Founder and CEO of Avenue 33, has worked in the business of litigation finance since 2016. Rebecca is a focused, commercially-minded problem-solver who understands today's legal landscape and the financial realities of the dispute funding market. She has deep contacts and vast experience navigating legal, regulatory, enforcement, tax, capital markets and business concerns when structuring transactions and formulating strategies, leading to increased efficiency, cash savings and beneficial outcomes.

Most recently, Rebecca was the Head of Corporate Affairs at a leading litigation/arbitration fund manager with over $2 billion AUM, overseeing dozens of actual and potential cross-border, complex litigation and arbitration finance transactions from inception, through investment management, until finalization. Rebecca has also served on several boards and committees of companies undergoing claims, including as the Co-Chair of the Board of Directors of Eco Oro Minerals Corp. (CSE: EOM). In addition to her litigation finance experience, Rebecca has also worked in communications and politics, and she has practiced law. She started her career after graduating from Duke University in the political affairs and public relations industry working at Edelman and a national political campaign. After attending law school at the Benjamin N. Cardozo School of Law, she practiced as a private equity M&A lawyer for several years at Kirkland & Ellis LLC before serving briefly as a consultant in the legal group of a global private equity fund.

Over the course of her career, Rebecca has worked on transactions valued at billions of dollars in a variety of industries including the energy, automotive, real estate, mining, telecom sectors. Her work has spanned the globe, and includes matters in the North America, Latin America, Europe, Asia, and Africa.

Rebecca combines her transactional legal background, business acumen and communications capabilities, as well as her general industry experience and contacts, to advise all types of stakeholders in the dispute finance industry on strategy. To learn more, please contact Avenue 33 directly.